The Noble County Commissioners
Due to the COVID-19 Ohio and Noble orders:
The Noble County Courthouse is closed to the public except by appointment with two exceptions:
1) Common Pleas Court
2) Scheduled Public Meetings
Enter only by the West Street door. You will have to provide your name and phone number upon entrance.
Mail and other paperwork can be dropped off either with the door attendant or in the drop box on the North Street Side of the Courthouse.
The Commissioner's Office will be open by appointment, daily. Commissioners will be in session for their regularly scheduled public meetings. Social distancing will be observed during the meeting. Any change of location (such as bid opening) will be posted in the Commissioner's Office.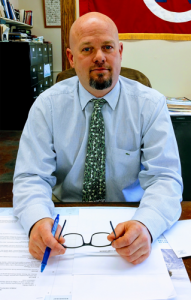 Ty Moore
Ty Moore was elected to the position of Noble County Commissioner in 2016. Ty is a 1992 graduate of Bucknell University, and a 1987 graduate of Caldwell High School.
"I enjoy trying to better Noble County. It's always the people first with me. I consider Noble County to be the greatest place in the world. "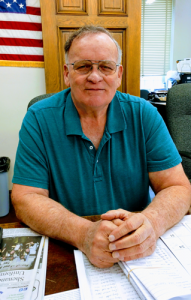 Gary Rossiter
Gary Rossiter has been a Noble County Commissioner for 10 years. Prior to his position as Commissioner he was the Superintendent of the Caldwell Water Department for 25 years with a Class 3 License.
Mr. Rossiter ran for Commissioner with a strong desire to improve his community. Since his tenure began in 2010 the County has received $11,000,000.00 in grant money, and laid 15 miles of sewer line.
Brad Peoples
Brad Peoples was elected to the position of Noble County Commissioner on November 6th 2018. Brad is a graduate of Caldwell High School and a graduate of Zane State College.
" As a local business owner, and real estate agent, I am excited about the opportunity to help my community. Nothing matters more to Me, than a better brighter future for Noble County."