Created in 1851, Noble County was the last of Ohio's 88 counties to be formed. They saved the best for last! What is the best is connected to the beauty of the land. Wildlife, natural resources, and beauty abound. Camping, fishing, hunting and hiking




opportunities abound.

The beautiful Appalachian setting features Wolf Run State Park, AEP's ReCreation Land and the nearby Seneca Lake and its Salt Fork Park, as well as the Jesse Owens State Park and Wildlife Area. The Wilds is a nearby conservation facility where rare and endangered animals roam freely on 10,000 acres. Besides safari tours, this park provides a zip line adventure, horseback riding, hiking, fishing and more.
Learn more at Noble County Chamber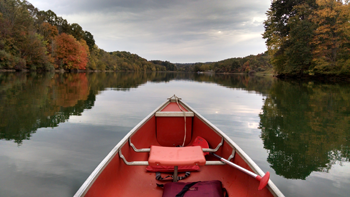 Photos courtesy of Lori Tilton
Fun Fact: 2,855 white-tailed deer were harvested in Noble County during a recent hunting season!